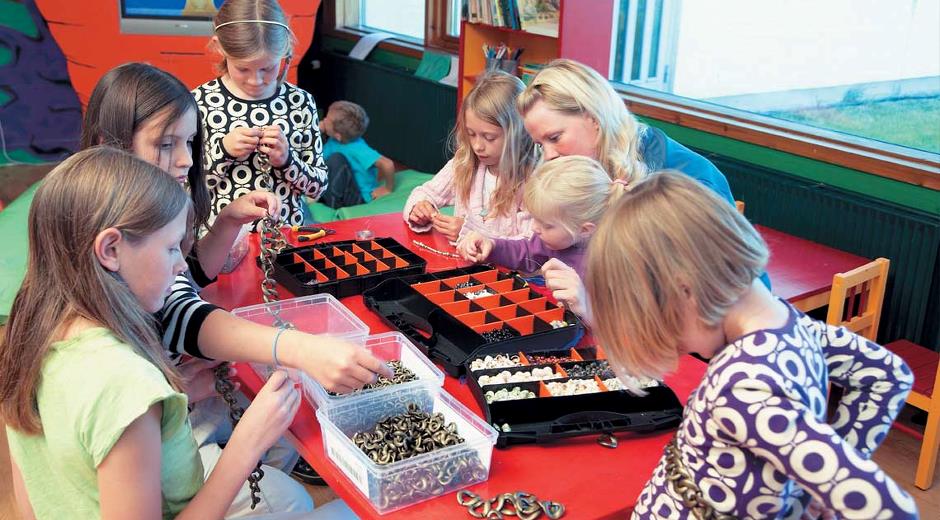 Funny's Creative Workshop
Is your inner artist just waiting to get out while on vacation? Then visit Funny's Creative Workshop at Dayz Søhøjlandet! In this wonderful hobby room you can draw and paint, or play with textile painting, make jewellery, carve in wood or make clay sculptures. You will also find season dependent activities like painting eggs during Easter.
In the activity room at Dayz Søhøjlandet the whole family is welcome!