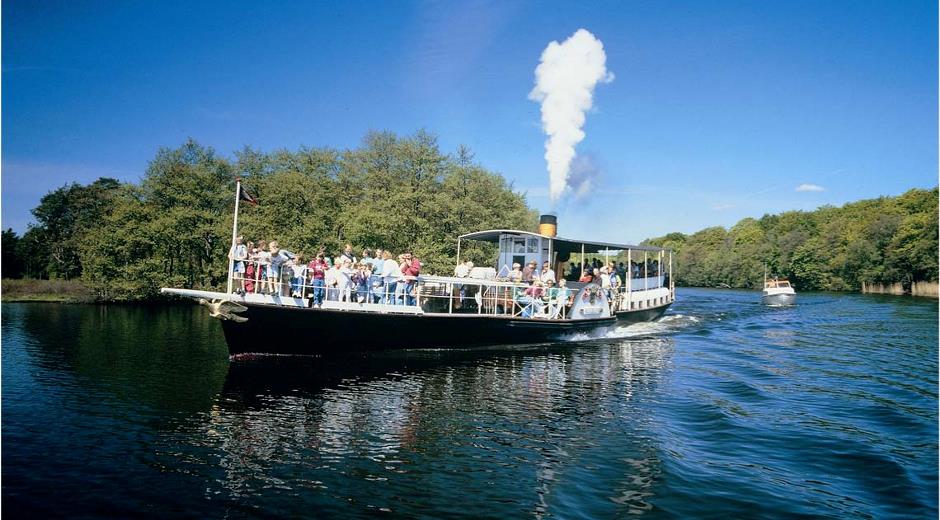 Hjejlen (The Golden Plover)
Throughout summer (May – September) Hjejlen and a small fleet of other tourist boats sail between Silkeborg and Ry to Himmelbjerget (The Sky Mountain) and further down to Laven at the other side of Julsø. On the trip you get a historical peak into a forgotten time where a lot of transportation took place on water. You will also have the opportunity to experience the beautiful Søhøjlandet from its water side. It's a beautiful trip which is highly recommended.
The sail time from Silkeborg to Himmelbjerget is 1 hour and 15 minutes.