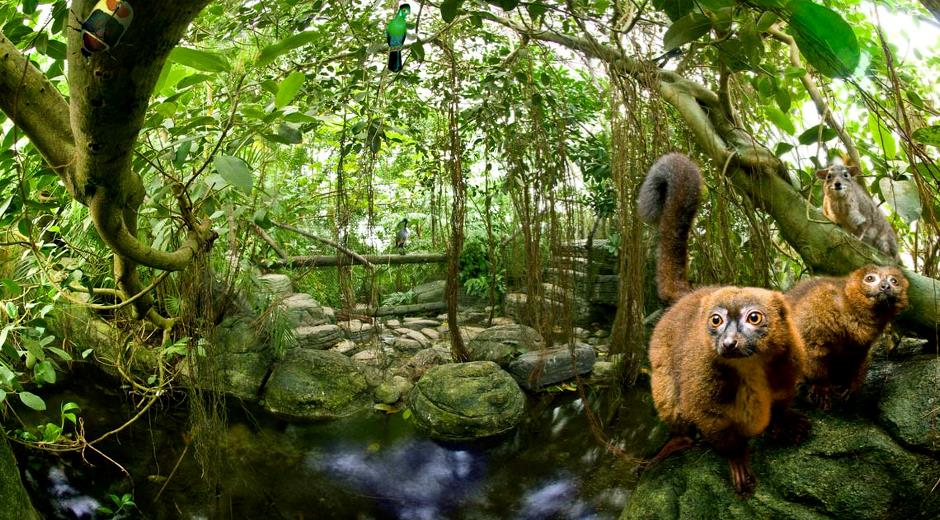 Randers Rainforest
Visit Randers Rainforest when you stay at Dayz Søhøjlandet.
App. 40 minutes by car from Dayz Søhøjlandet you find Randers Rainforest which has 3,600 m2 of tropical rainforest and consists of 3 domes with animals and plants from the world's three biggest rainforest continents: South America, Asia and Africa.
In Randers Rainforest you also find the Asian Serpent Temple where non-toxic grass snakes and boa constrictors are free-living; the dark African grotto with nocturnal animals and the sunken frigate "The Siren", where you can find a magnificent display of colourful saltwater fish and corals from the world's coral reefs.
Around half of the 250 animal species, which live in Randers Rainforest, are free-living and thus found in the same unique tropical ecosystem as the guests. It's absolutely worth a visit – unless you are afraid of creepy-crawlers.
Randers Regnskov
Tørvebryggen 11
8900 Randers