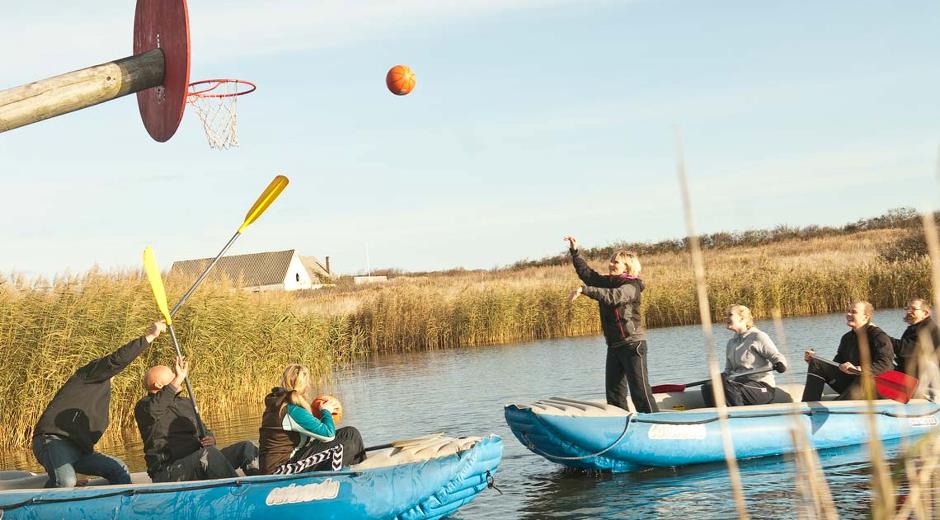 Company events
Lots of opportunities at Dayz Søhøjlandet
Do you wish to make the company arrangements something special? Then throw them at Dayz Søhøjlandet! Whether it is Christmas dinners, summer parties, conferences, teambuilding, fairs, courses- or customer days, we are ready with an offer. You can have day meetings from 8 a.m. to 5 p.m. or whole day meetings from 8 a.m. to 9 p.m. where there will be served morning buffet, lunch buffet, afternoon coffee and for the whole day meetings an evening buffet will be served as well.
Dayz Søhøjlandet is ideal for outdoor cooperation activities which strengthen the confidence of the individual as well as the trust and communication of the co-workers in-between. The exercises in teambuilding demand both imagination and enthusiasm. It is also possible to challenge colleagues in a duel of e.g. rubber dinghy race or at the obstacle course.
Call us at phone. +45 7023 2030 or contact us by e-mail at event@dayz.dk and learn more about the many possibilities.