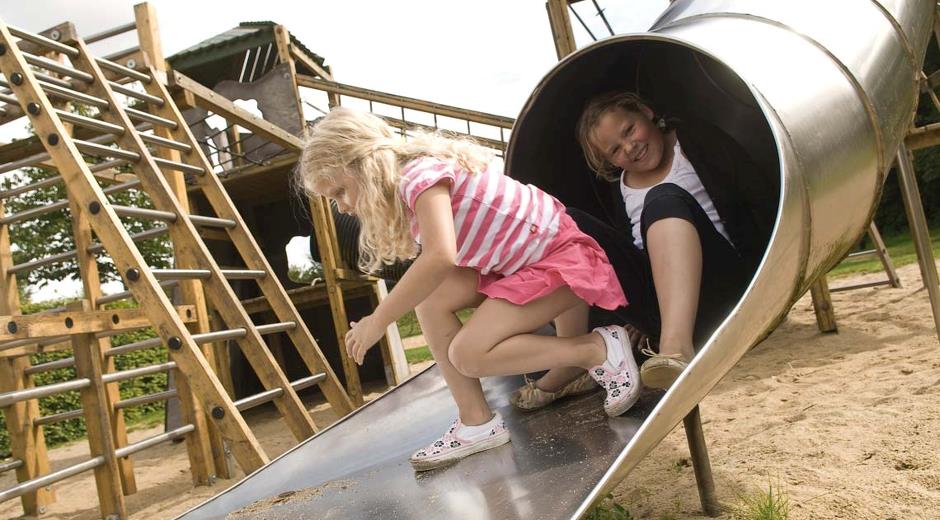 Late Summer Holiday
A late summer holiday with the whole family at Dayz Søhøjlandet.
Bring the family along on a lovely, active, relaxing and cosy late summer vacation at Dayz Søhøjlandet. Here is a variety of options no matter what you are in the mood for or what the weather looks like. Outside you can have a picnic in the cosy Indian tents by the lake, join in riding trips, play on the playground, play crazy golf or just enjoy the family and the summer on the terrace. Of course you can also try out the skiing hill either on sledge or on skis (just remember a long pair of pants) or just enjoy the view of the summer scenery from the top of the skiing hill. You can also take part in the Dayz Søhøjlandet family entertainment or safely send the kids along.
Inside you can bring the family along to the tropical Aqua Park and spend some lovely hours here, in Funny's Creative Workshop or take a healthy family match in the sports centre. You can also enjoy a delicious meal either in the restaurant or in the Dayz Søhøjlandet pizzeria. You can also enjoy the food on your own terrace or use the kitchen facilities in the holiday homes.
At Dayz Søhøjlandet you choose how many days you want your late summer vacation to last and when you wish to arrive and depart. At Dayz Søhøjlandet arrival and departure days are free of choice all year round.